Fahimeh Basiri, Golmehr Taskini, Mohammad Shafieh Taskini, & Mohammad Afshar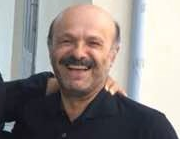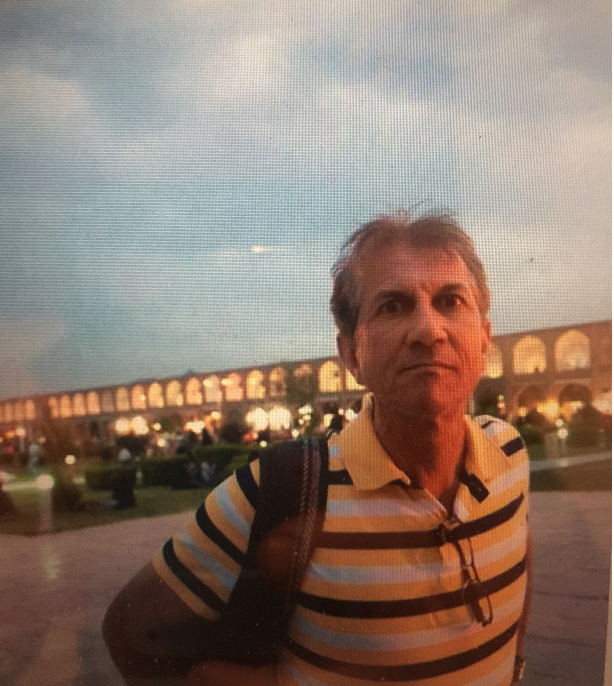 {Fahimeh Basiri, her legal Husband Mohammad Shafieh Taskini in Tehran Iran, and fake husband Mohammad Afshar for the Green Card in Houston USA}
<Story In USA>
She came to the Houston, USA with her daughter Golmehr Taskini with the tourist visa and rented an apartment in:
12515 Barker Cypress Rd Apt 4318
Cypress TX 77429-8499
She got married to Mohammad Afshar in 2017 for green card. She is using Mohammad Afshar address for immigration process
but she does not live in her fake husband address:
3826 BRIER GARDENS DR
HOUSTON TX 77082-3906
Marriage License
R118279

| | | |
| --- | --- | --- |
| Applicant | Basiri Fahimeh | 12515 Barker Cypress Rd #4417 Cypress TX 77429 |
| Applicant | Afshar Mohammad Reza | 3826 Briar Gardens Houston TX 77082 |
| Official | Moayedi Massoud | Officiant |

20170314


20170317
20170322
20170322
License Returned
>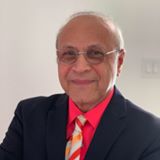 Moayedi Massoud is the offician for the fake marriage.
She and her daughter had a car accident in 2018 and took the defendant to the court and the case is still active.
Civil Case Court
| | | | | |
| --- | --- | --- | --- | --- |
| | BASIRI, FAHIMEH | PLAINTIFF - CIVIL | | OZLAT, SHAWN E |
| | NGUYEN, DAM HUONG | DEFENDANT - CIVIL | | TAYLOR, WARREN |
| | TASKINI, GOLMEHR | PLAINTIFF - CIVIL | | OZLAT, SHAWN E |
Fahimeh Basiri and Golmehr Taskini are trying to make easy money like thier cousin, Farah Samavati and Behrouze Jafarzadeh who sued the
insurance company and received close to half million dollars in Louisiana a long time ago.
<Tax>
Mohammad Afshar has never included the income from his fake marriage to Fahimeh Taskini in his tax return.
Fahimeh Basiri and Golmehr Taskini has never completed any income tax return since they received thier green card.
<Income and Imports>
Fahimeh Basiri and Golmehr Taskini visit Iran at least three times per year and imports jewelry and cash.
Golmehr Taskini sells the jewelry and never reports the sale in the tax return.
<Lone Star Import & Export Company >
Fahimeh Basiri is listed as a Manager with Lone Star Import Export Company, LLC in Texas.
The address on file for this person is 25222 Northwest Freeway, Cypress, TX 77429-7742 in Harris County.

The company is a Texas Domestic Limited-Liability Company (Llc), which was filed on January 25, 2016.
The filing status is listed as Forfeited Existence.

The Registered Agent of record is Dave Ghashghai.
<Work In Progress>
<The following Questions will be answered in the future>
1. Who introduced Mohammad Afshar to Fahimeh Basiri for the fake marriage?
2. Who is Fahimeh Basiri and Golmehr Taskini attorney for the immigration case?
<Story In Iran>
Fahimeh changed her name from Farhang Masehi to Basiri to look more professional.
Homa was married to Mohammad Shafie Taskini.
Homa came to Houston for her young son cancer treatment.
When She was in Houston and take care of her son. During this time Nima who was
suffering from cancer Fahimeh Basiri was taking
advantage of this situation to get a new husband or steal a husband.
Mohammad Shafieh Taskini was never interest in Fahimeh Basiri but she did not give up and after 10+ years
She entrapped him.
After Nima Taskini death, Taskini sent Homa to the USA, he bought a house for Fahimeh Basiri as a gift (sugar daddy)
Fahimeh Basiri, a kindergarten teacher and Homa's neighbor started a romantic relationship
with Mohammad Shafieh Taskini and later got married temporally to Mohammad Shafie Taskini.
Later on Fahimeh Basiri and Homa had a fight with Homa and they went to the Police station in Tehran.
After Homa and Mohammad Shafie Taskini got divorced and the divorce process took about eights years.
He was disappeared for long time because of his work and the divorce took a long time.
Fahimeh and Taskini got married and had three girls from this marriage during Homa separation not after divorce.
Mohammad Shafieh Taskini sold Homa house illegally and bought a shop for Fahieh Basiri.
Fahimeh Basiri has the following children (three daughters):
Gildas Taskini lives in Tehran.
Gellareh Taskini lives in Tehran.
Golmehr Taskini lives in Houston.
When Fahimeh Basiri was fired from her kindergarten teaching job and her mother asked
Mohammad Shafieh Taskini to find a job and he found her a job in company (Techno Ajur, Bricks Technology).
When Gildas Taskini was born Mohammad Shafieh Taskini was still married to Homa.