Hassan Pourghorban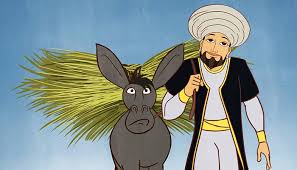 برای شنیدن این داستان به فارسی، روی (صدای فارسی) کلیک کنید
Hassan Pourghorban was born in Chardeh. His mother and father were very nice and honest and very kind to different religion people in Chardeh.
I always prefer to stay in their house. Hassan live with us for six years in order to go to high school. I sometime give him hard time but
We were some of kind of friends until I left Rasht for Houston. I visited him for the first time he was changed and I was naive but I had to learn
in order to survive.
Hassan Pourghorban took me to Haddi Atef Yakta public shower business and I talked to him for one hour and he told me that he tried to get death certificate
with Nasrin Taskini and Zarin Taskini.
When we came back from Fuman to Rasht, Nasrin Taskini screamed at him why he took me to visit Haddi Atef Yakta.
I have asked Hassan Pourghorban so many times about Ahmad Bahari properties but he always says that either father did not own any properties or does not know.
He has become a big con-artist because he has worked for Taskini and Samavati families when I was in Houston for the last 25 years.
When my grandmother died Hassan and his family were living free in that house for a long time until the house was sold.
My father, Ahmad Bahari helped Hassan Pourghorban a lot and bought him a taxi and his taxi station in Golsar was close to my father shop.
Nasrin Taskini always told me that Hassan is very weak and goes with the wind.