Ataullah Taskini
{Ataullah Taskini, his wife, and daughter}

برای شنیدن این داستان به فارسی، روی (صدای فارسی) کلیک کنید
Ataullah Taskini was born in Rasht and graduated from LSU in Louisiana with BS in Mechanical Engineering.
He brought his German girl friend Marita to Rasht but they never got married.
My sister name was called Marita because our family like her a lot.
She met her wife Zoreh in the airplane or train and was hated by everybody.
A low class person with the high class mentality.
They have two kids, a boy Farzad and a girl Atousa.
They use to come to our house during spring and summer and stay at least a month.
They have never brought us anything from Tehran but they though our house is 5 stars hotel.
I have to make shish kabob for them most of time.
I hated them because they were the free loaders.
One time I took his son Farzad pencil sharpener and he made a big deal of it.
I gave it to them and told them get lost and I have never seen until I was leaving Tehran to come to Houston.
He told his partner that my father is from the village but he is very honest and educated.
Since then I always consider myself a village person not from the city.
When Haji Nana died the family sold the house but Javad Taskini was responsible for the money and he never gave money
to his brothers and sisters.
Zarin Taskini and Ataullah Taskini went to Javad Taskini house with the police and after few weeks he paid the money to them.
Ataullah cheated on his brothers and sisters after his father died and Farzad Samavati was a kid and bit his ass and took him
to the hospital.
Reference: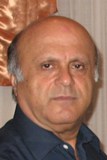 Javad Taskini, Brother

Aghdas Taskini
, Sister
Nasrin Taskini, Sister.

Zarin Taskini, Sister.